We kicked off summer vacation with a nine day road trip to California. My side kick was my college roommate Luke who teaches in Fountain Hills. Last summer we went to Olympic National Park and this summer we chose California. Our main destination was Yosemite National Park, where we stayed for six of the days. We also wanted to see numerous other places along the way. The map below shows our main stops starting driving west from Phoenix to Joshua Tree National Park and then north through central California. The drive from Joshua Tree to Sequoia National Park showed us some of America's prime agricultural areas. It took about 11-12 hours to reach Yosemite. On the way back I stopped at Bodie Ghost Town, Mono Lake, and Death Valley. The weather was perfect and the scenery was even better. Here are some of the highlights of the trip and my photos to go with them :)
The first stop was Joshua Tree National Park where we did some biking, found an awesome campsite in the many boulder formations, and captured a stunning sunset over the Joshua Tree Forest. Only 3 hours away, this is a great camping location that we will definitely be visiting again very soon!
Our next stop was about 5 hours away at Sequoia National Park and it featured a beautiful long and twisting drive to a high elevation where the Giant Sequoia Trees live. We hiked through the giant tree forest in awe. The tallest tree the General Sherman, was almost 300 feet tall! There was a beautiful meadow where a family of black bears called home. They were very accustomed to humans and just went about their business. We camped here for one night at Potwisha Campground.
Yosemite National Park was the next stop and the highlight of the trip! This National Park began in 1890 and has a really interesting history with historic figures like John Muir, Teddy Roosevelt, and photographer Ansel Adams. I've seen so many pictures from other photographers and couldn't wait to capture some of the park's beauty. We camped just outside the park at Indian Flat Campground because finding a camp site inside the park is very difficult unless you book 6 months in advance. We spent the majority of our time mountain biking through the many trails, hiking the gorgeous waterfall hikes, and watching sunsets over the giant granite cliffs. Some of our favorite spots included Yosemite Falls, Tunnel View, Valley View, Half Dome and Glacier Point. We also rafted down the Merced River and enjoyed the beaches along the river with views of the waterfalls.
Our first two nights in Yosemite were spent trying to capture the moonbow below Yosemite Falls.

A

MOONBOW

(also known as a

lunar rainbow

or

white rainbow

), is a

rainbow

produced by light reflected off the surface of the moon (as opposed to direct sunlight) refracting off of moisture laden clouds in the atmosphere.

The first night we arrived too late but still captured some cool night photos of the falls. The following night with a complete full moon, we had a better plan and captured the moonbow. I was pretty excited about this photo even though the waterfall wasn't as impressive due to a low snow total this winter.
Below are some images I captured from Valley View with the Merced River in the foreground. One of my favorite locations in Yosemite.
Below are some of my favorite images from the trip of Mirror Lake, Half Dome, Valley View, and Tunnel View. Click each photo to enlarge :)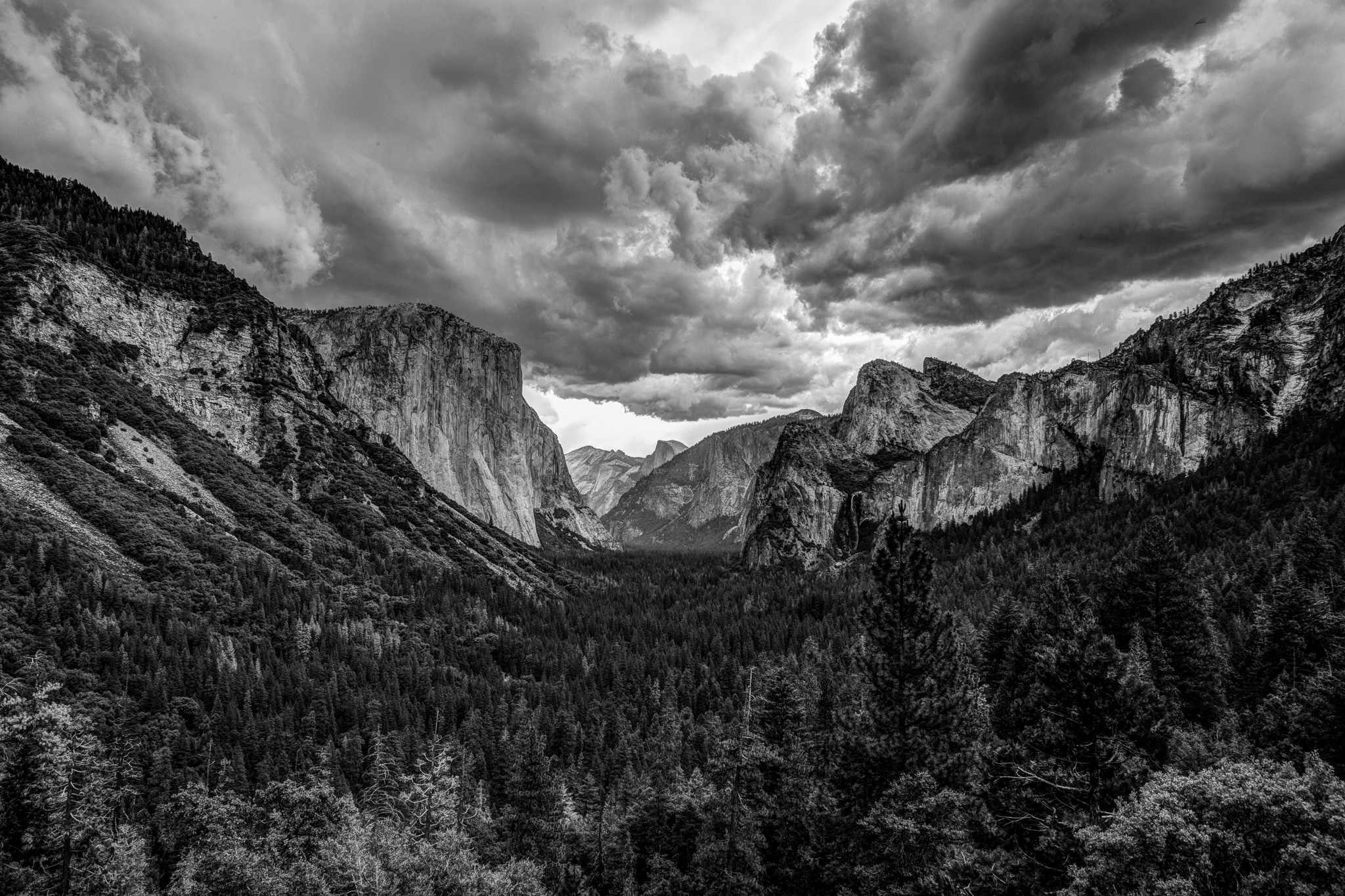 Some more photos from our adventures below!
Glacier Point is a viewpoint above Yosemite Valley, in California, USA. It is located on the south wall of Yosemite Valley at an elevation of 7,214 feet (2,199 m), 3,200 feet (980 m) above Curry Village. The point offers a superb view of Yosemite National Park's Yosemite Valley, including Yosemite Falls, Half Dome, Vernal Fall, Nevada Fall, and Clouds Rest. This was an amazing spot overlooking Yosemite Valley. We spent a few nights up here and stayed for sunrise.
The last morning at Yosemite I was treated to a group of hang gliders launching from Glacier Point. I captured some images and slow motion videos of them taking off! Wow, these guys are daring!
Leaving Yosemite National Park through Tuolumne Meadows I stopped at Tenaya Lake and used my new Eno double nest hammock for the first time! What a beautiful spot!
Bodie Ghost Town was another place I had in mind photographing on this trip. I went there in the late afternoon and there were awesome clouds coming off the Sierra Mountains. I used the HDR technique to give these images that "dramatic look."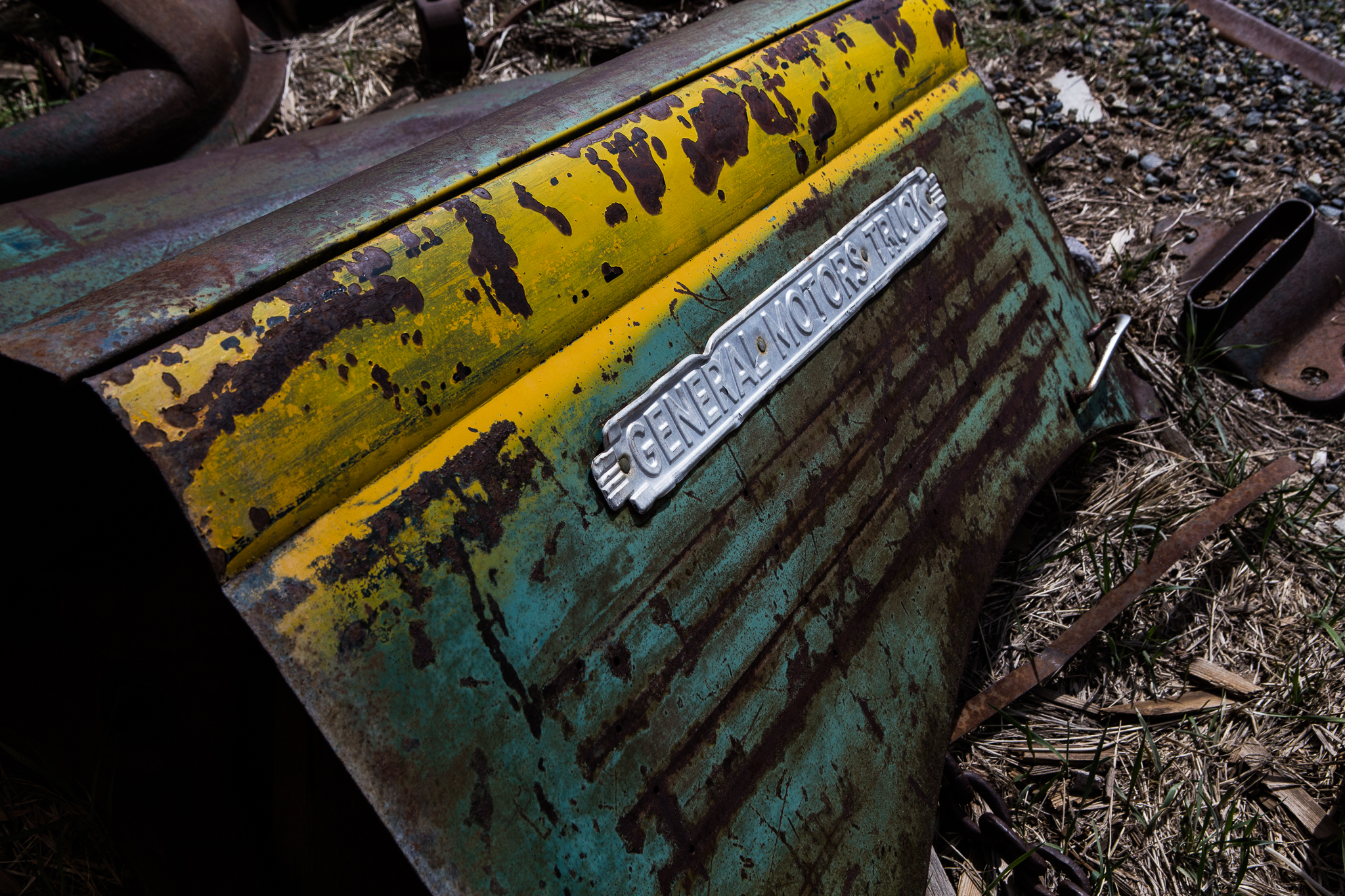 Mono Lake (/ˈmoʊnoʊ/ moh-noh) is a large, shallow saline soda lake in Mono County, California, formed at least 760,000 years ago as a terminal lake in an endorheic basin. The lack of an outlet causes high levels of salts to accumulate in the lake. These salts also make the lake water alkaline.
Mono Lake was on my bucket list for a long time. I really wanted to stay the night and capture star trail and milky way shots over these crazy tufa formations. Unfortunately, the rain and clouds ruined those plans. I was able to capture some cool shots right before the rain hit around sunset. I used a Lee Big Stopper to create the glassy look. There were also some abandoned houses along Hwy 395 that looked so cool with the snow capped mountains behind them!
The last morning I planned to capture sunrise at Death Valley National Park Mesquite Sand Dunes. I slept for a few hours in car the parking lot before getting up at 4:30am to find my sunrise location. The sand dunes take shape when the sun finally comes up and hits them. The textures, angles, and contrast are really fun to capture!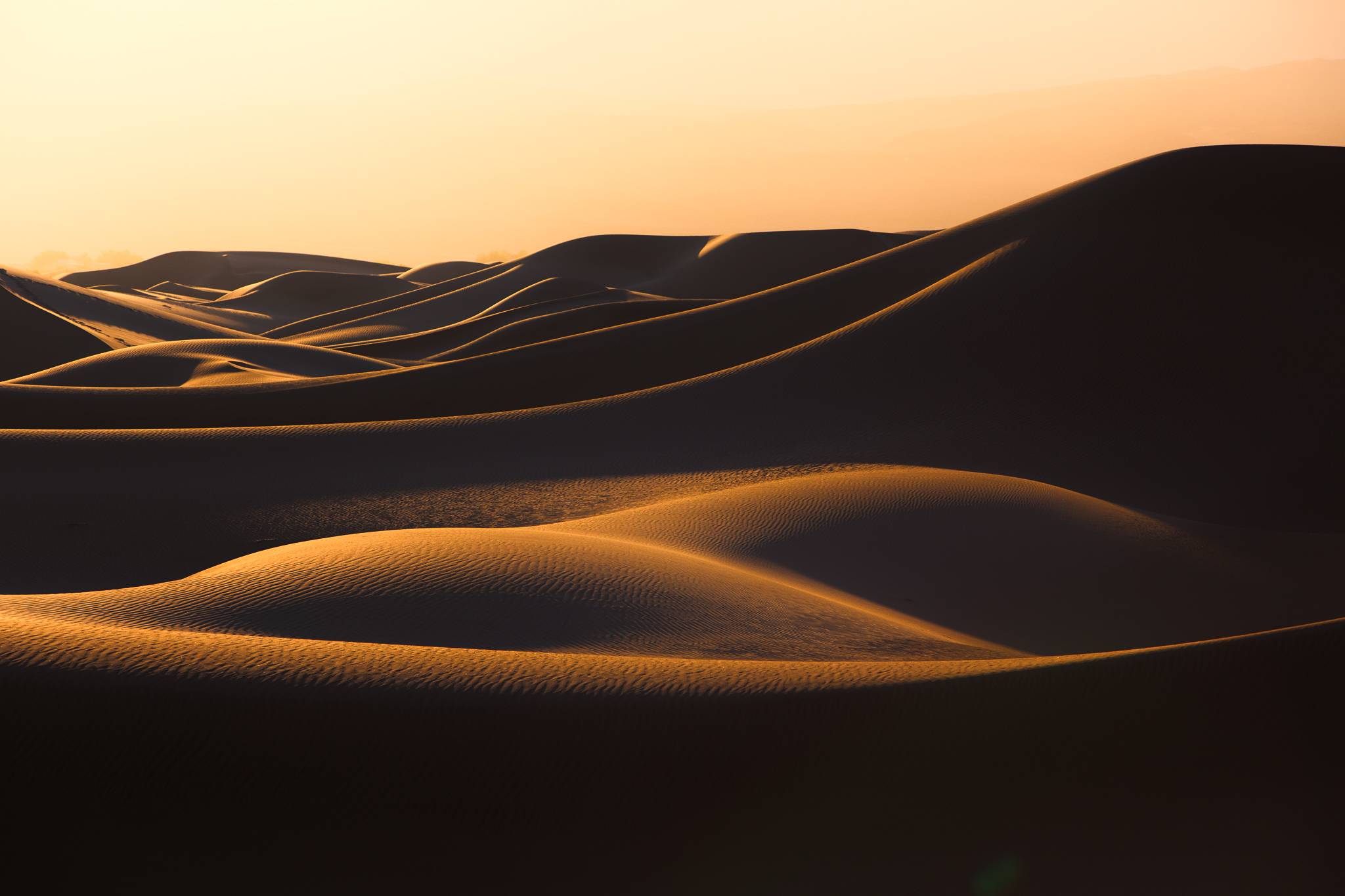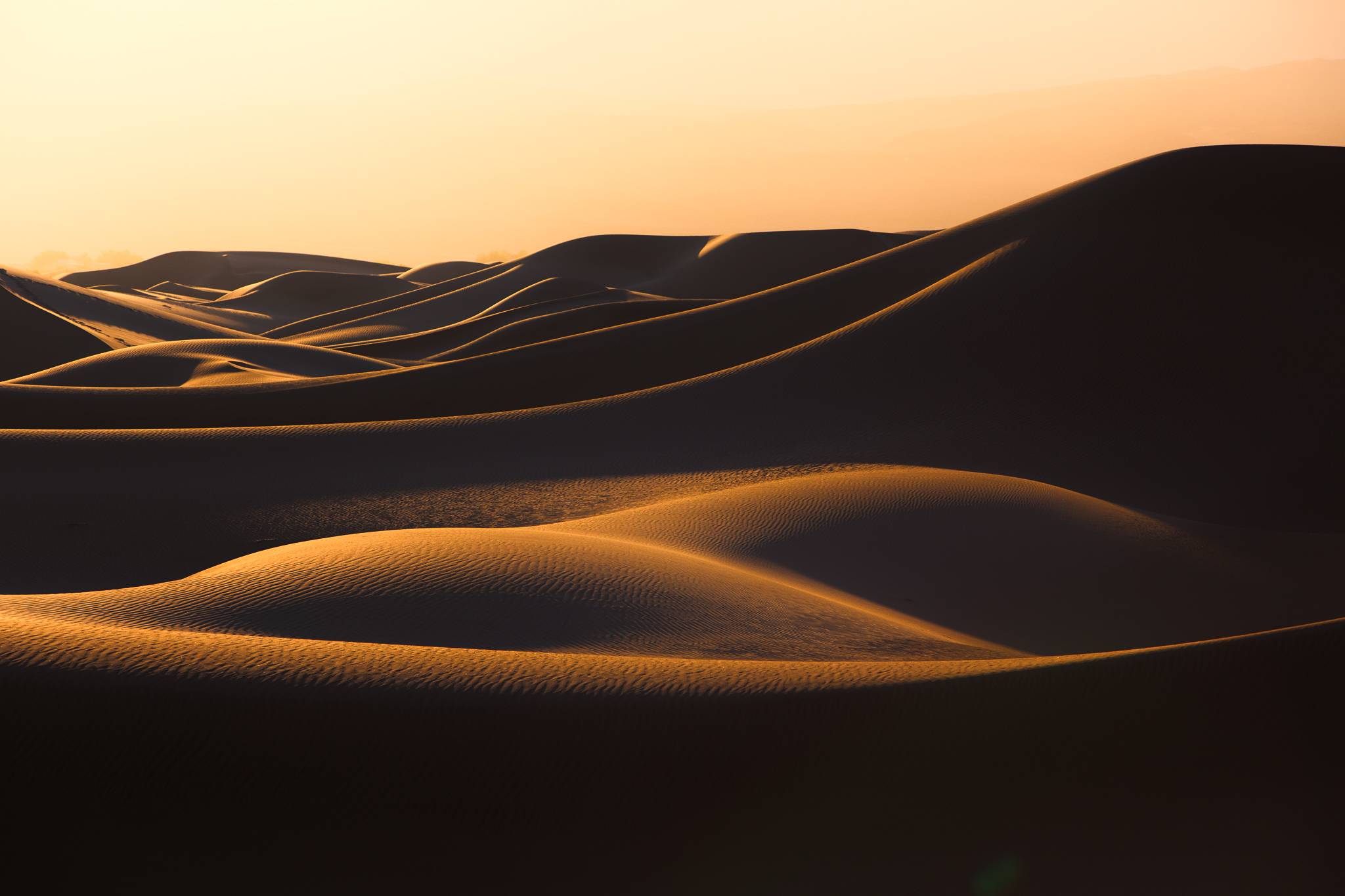 Hope you enjoyed this blog post following my adventures. Hopefully another fun trip will be coming soon :) Let me know if you wanna join!